Play-to-Earn has made gaming more exciting than previous generations of games. The introduction of NFTs and the creation of virtual worlds have given more capacity to what can be done in the gamesphere. Users and gamers are looking for more exciting experiences daily to satisfy their needs.
DeFi Kingdom is one such game that has crafted a niche in the ecosystem. The numbers don't lie with a $612.84M TVL, once market cap of $379,592,668, more than 130,846 unique wallet addresses interacting with the game, and generated more than $1.6 billion in transactions in January alone.
What is DeFi Kingdom?
DeFi Kingdom is a combination of almost all that GameFi can offer to gamers and lovers of blockchain games. Using the words on the website, it "is a game, a decentralized exchange (DEX), a liquidity pool (LP) opportunity, and a market of rare utility-driven NFTs, that all plays out seamlessly in the incredibly nostalgic form of fantasy pixel art."
Simply put, it has all you need in one spot from an NFT marketplace meaning that NFTs are used in the ecosystem; to a DEX, you can trade and swap assets; to a liquidity pool where users can make money as members of a community and the adored simplified experience, it gives. The Play-to-Earn game was launched on August 22, 2021. Today, it has grown so big, attracting more attention than Axie Infinity did. Guess the blockchain it's built on? Harmony Blockchain – one of the most innovative networks in the blockchain ecosystem.
Team Behind DeFi Kingdom
There are "issues" with the founding team members of DeFi Kingdom because their real names are not known but they are so transparent based on all steps taken so far in the development of the game. Although, their wallet addresses and social media handles are public…
Frisky Fox, Professor Tango, and Jericho Splendershoes are the founding team members of the game. Thanks to ChainDebrief who made a tweet on the team members in 2021.
5/22 The project is headed by @FriskyFoxDK. Other notable members of the team: @professor_tango, Dev Project Manager
Jericho Splendershoes, technical writer & developer
Tadakichi, game developer with 10+ years of experience
Sinstar Necro, Lead Team Design & lore writing

— Chain Debrief (@ChainDebrief) October 20, 2021
It appears as though ChainDebrief has followed the project for a while on GitHub.
The GamePlan of DeFi Kingdom
Here comes the sweetness of the game with more than a thousand NFT heroes: the game plan. It consists of a Map, Heroes, Quests, Tavern, Jeweler, Garden, and the Marketplace.
The game starts when a user confirms the connection between a wallet and the platform. Before this, there's a need to input a name and select a profile picture. The wallet connection means that there must be some Harmony asset in the designated wallet to log in. Once logged in, a map is seen that directs the pattern of play of the user. This map changes each time there is an update on the platform.
Heroes represent utility-based NFTs in DeFi Kingdoms. They have several uses according to the task carried out. For example, Heroes can be paired to Summon, engaged in Quests, sold, rented, bought.
Quests are the activities Heroes (players) carry out in the game to earn rewards. There are two kinds of Quests: Profession Quests and Adventure Quests. Profession quests like Gardening, Mining (both Gold Mining and JEWEL mining), Fishing, and Foraging are activities that are not combat-focused. They are meant to improve the skills of Heroes.
Adventure Quests are for serious conquest where Heroes go to fight and win battles. Examples can be Heroes joining forces to attack evil in an area on the map, and if they win, the proceeds from the fight are theirs.
Players go to the Tavern when they want to sell, buy, rent, borrow, summon or view catalogs of Heroes. In the Tavern, there are two NFT Agents or Heroes Agents: Barkeep Kessing and Agent Selina. The former allows you to view catalogs of Heroes, send Heroes while the latter grants access to buy Heroes, sell Heroes, hire Heroes, or rent Heroes.
The token of the ecosystem is JEWEL and at the Jeweler, players can stake as many JEWELs as possible for rewards. When this is done, xJEWEL is received in exchange for the deposit. The system has a ratio that controls this. In DeFi Kingdom, this ratio always increases making it possible that what is deposited will always be greater than what was deposited. Unlike in other options, players have the liberty to withdraw at any time without fees.
This is the "center of commerce in DeFi Kingdoms". Here, players will see Trader Matoya, who's in charge of the DEX, the spot for trading tokens on the Harmony blockchain. Another option here is the making of seeds which are LP tokens (Liquidity provider tokens are tokens issued to liquidity providers on a decentralized exchange that run on an automated market). Druid Lazarus is in charge of this.
Seeds yield results when planted in liquidity pools, in the Gardens. Players are always moving from Garden to the Marketplace checking out "gardens to invest in, trade tokens, buy seeds, and deposit them in the seed box", says the website.
Two other personalities in the Marketplace are Trader Zada, who purchases items gotten from Quests won by players. Trader Matoya is there to help with the swapping of items at any time. Crier Milo updates players with a weekly DeFi newsletter.
In gardens, users deposit their LP tokens (tokens or LP tokens are tokens issued to liquidity providers on a decentralized exchange) to get rewards from the liquidity pool. For any particular token that is to be deposited, there is a certain percentage of returns attached to it.
Any contribution to liquidity from an LP token is rewarded as a JEWEL token. Users are not permitted to withdraw all rewards at once. Part of it is left in the ecosystem for about six months to keep the price of JEWEL at float. Claiming your reward is termed harvesting like a real farm scenario.
During your harvesting, you'll see how much of your token you can collect, how much you must leave, and when you are permitted to get the leftovers. Learn more about the GamePlan here.
Read this also:
Tokenomics of DeFi Kingdom
The JEWEL token is called the "lifeblood" of DeFi Kingdom. Everything runs on it like in other GameFi projects. That is one singular reason crypto games are taking over the gaming industry with their Play-to-Earn model. JEWEL can be used to buy valuable NFTs in the game such as Heroes and Kingdoms. It can also be used to beef up the capacity of Heroes as well.
Another earning function of JEWEL is in staking liquidity pools. Then, one of the most important uses is in governance. Any player that holds JEWELs has an opportunity to be part of the decision-making process that affects the platform. For the proceeds obtained from transactions done with the JEWEL token, it is shared so that part of it is given to Jeweler for rewarding holders of xJEWEL.
The rest are shared as recycled value sent to the community treasury, rewards for players who win in quests, and then for the development of the game keeping the platform functional. Check the price, ATH, ATL, ROI, total supply and other indices here.
Token Allocation and Security
From the plan of the game, of the 10,000,000 JEWEL tokens to be pre-minted 5,000,000 JEWEL will be allocated for the future development of the game; 2,000,000 JEWEL will be for marketing and promotion; 2,000,000 JEWEL will be used as initial liquidity which will be merged with ONE token, not be sold or withdrawn; 1,000,000 JEWEL for bounties.
Funds for the game are safely preserved in a Multi-sig Wallet at multisig.harmony.one. Control will be on the four founders of DeFi Kingdom where transactions will be executed with at least 3 signatures. This will fight against hacking and single points of failure.
Concerns and Challenges of DeFi Kingdom
So far, the DeFi Kingdom has given a good and simple taste of what a true GameFi project should be. It is almost complete with fun. However, the greatest concern is the anonymity of the team. Why should the team members not be known? It's scary. Perhaps, they decided to make it so to reflect the true nature of blockchain architecture where a trustless model of interaction is acceptable.
The second challenge is the lack of enough partnership for the game. It's just on the Harmony blockchain and of course, this platform is so good. But the absence of partnership for a game as good as this can be a sign that investors are not ready to stake their money on the DAO. Reception of the game has increased. Development is coming in real fast. The next few years will reveal the impact of all decisions being made now.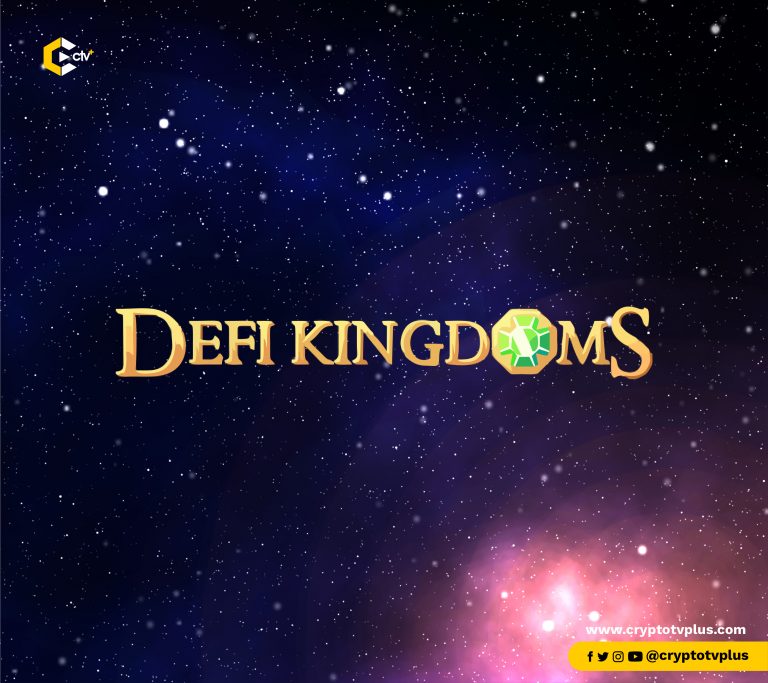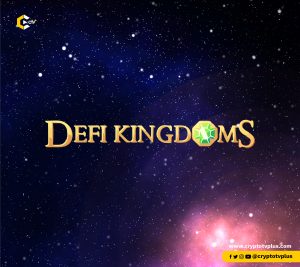 Game Development
There are seven stages outlined in the roadmap and four of them have been accomplished.
This was scheduled for July/August 2021 with a focus on community development in activities on Discord, Twitter, and the launch of WhitePaper, Gitbook Docs, Website, and Medium articles.
Phase 1 – Capital & JEWELs
The planned period was August 2021 with activities such as the release of the Capital City map and Game Interface, DEX, JEWEL token developments like staking, swapping options.
Phase 2 – Heroes & Quests
Was planned for Q4 of 2021. This will see the introduction of Heroes and Quests which represents tasks carried out by Heroes.
Phase 3 – Kingdoms and Lands
This is where expansion started with the release of more Kingdoms and Lands. About 51 Kingdom plots were given to random users with a certain amount of JEWEL tokens.
DeFi Kingdom is at this point. It was targeted for Q1 of 2022. After the addition of Kingdom plots, buildings can now be erected in the kingdoms giving owners more value for their assets.
There's no specific timing for this from the website. It involves the ability of Heroes to create, craft,t and trade equipment for use in Quests as NFTs.
 Phase 6 – Battle System, PVE & PVP
"Heroes will be able to form parties of 3 and compete in regular PVP tournaments, which will award JEWEL prizes," says the website. And there's also no timing on this.
At the core, DeFi Kingdom gives a picture of true DeFi freedom with the plethora of options given to players to have fun, learn about SeDi functionalities in fun-filled ways, make money and be part of a community. Perhaps, it's a mix of Robinhood and Final Fantasy. In time to come, we will see Player vs Player Tournaments coming on, betting options, and other awesome features.